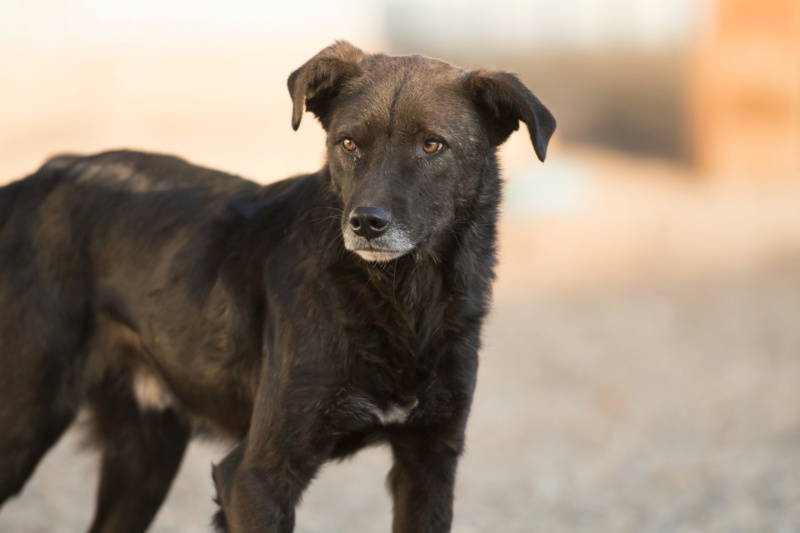 FAQ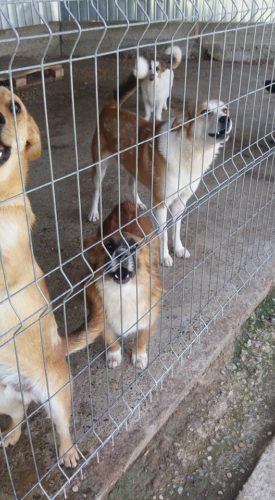 Les chiens de Roumanie et l'association Remember Me
---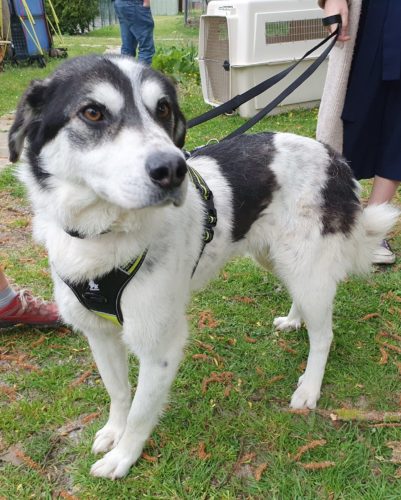 ---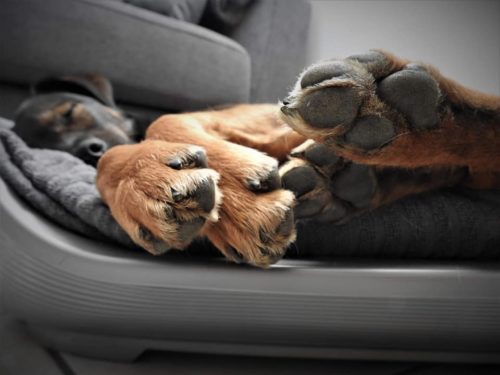 L'arrivée du chien
Remember: your new companion has just been on a long, extremely stressful and exhausting trip that lasted several days. When he comes home with you, his life has been turned completely upside down, and this change can have a considerable impact on him, the extent to which depends on the character and past of your animal.

Keep in mind that he has no idea where he is, nor who your are, and that he has completely lost any point of reference. Until now, he has known nothing but life roaming on the streets, hunger, violence, and probably does not even know what a cuddle is...

First of all, let him recover. Place him directly in the part of the house where you have installed his bed, his transport cage, his bowls, etc. Ensure that your kids or other pets do not bother him during his first days: your dog is exhausted, and he will surely be on the defensive.
Organize a meeting between your new arrival and your other animals once he is recovered, on a neutral and closed terrain; with your last arrival kept on a (long) leash.

Some dogs immediately feel right at home, while others need several weeks to observe you, while hiding in a corner. Do not force contact, let him progress at his own pace.

Your dog will not be familiar with the principle of walking on a leash. You will need to arm yourself with patience and kindness to make him understand that this is not a restriction. Using a harness is preferred for two reasons: it is much more secure (Romanian dogs are very resourceful and will have no problem getting rid of their collar when they feel threatened!) and less violent for your companion. Do not take your dog for walks outside until he accepts his harness.

During the first months, do not leave your animals unattended. Make sure they have properly gotten used to each other to ensure harmonious cohabiting. If you have a garden, always keep an eye on him while he is out there, and regularly verify that your fencing isn't damaged and does not have any holes.

Finally, use a long leash for your walks during the first month. As long as the recall and natural following have not yet been acquired, never leave your dog off leash. This is very important when adopting a Romanian dog that does know our rules and environment, and can get scared in any kind of situation... Get him a name tag with your contact details engraved, so that in case he does manage to escape, you can be reached as soon as possible.
The first nights can be a scary for your dog, especially if it is a puppy. Until now he has been used to sleeping together with his companions in his box, his mother or brother and sisters, and now he's all alone in a house that he doesn't know yet, with as his only companion a deafening silence. It is important to show compassion, especially in the beginning, so that your dog understands quickly that the nocturnal separations are synonymous to rest and reassurance.

You could choose to sleep in the same room as he during the first few days. When he is crying or panicking, just speak softly to him or pet him in order to calm him down. At the beginning, you will have trouble trying to understand the reason for his whining: does he need to go out? Is he stressed in his new environment? Does he need to be close to me? Don't forget that he will need several weeks to get used to his new home. Once he feels more confident, you can let him sleep in the room that you want him to sleep in, which could be your bedroom or not.
---